Green Chimneys Earns PATH Intl. Reaccreditation
June 28, 2017
Upholding high industry standards in animal care and practice is an important part of the Green Chimneys culture. The Professional Association of Therapeutic Horsemanship International (PATH Intl.) recently approved Green Chimneys' reaccreditation as a PATH Intl. Premier Accredited Center.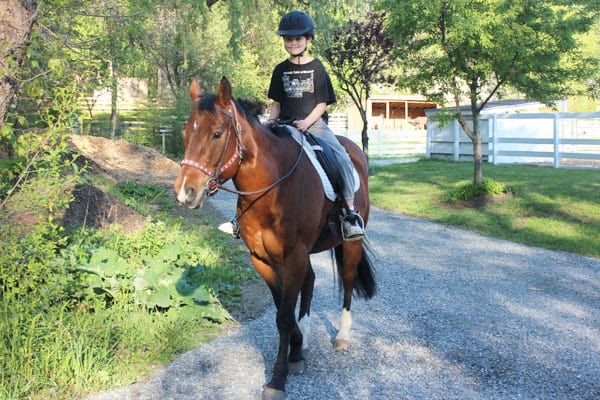 The in-depth reapplication process takes place every five years and includes a peer-reviewed assessment of equine-related administrative, facility and program details to ensure all is in accordance with PATH Intl. standards.
Congratulations to our staff for ensuring both the wellness of our equines and the integrity of our programs for children with special needs! We operate an excellent equine education and intervention program comprised of therapeutic riding, horsemanship training, vocational training, and unmounted activities. In the program, children learn how to care for horses, donkeys and ponies, and to manage their own behavior and emotions to benefit their relationship with the animals.